We Help California Businesses
Save Money on their Energy Bills
PROVIDING THE LARGEST ENERGY SUPPLY & SERVICES FOOTPRINT IN NORTH AMERICA
WE'VE SAVED OUR CLIENTS 15%-60% ON THEIR ENERGY BILLS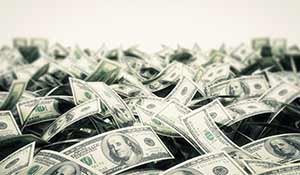 Excessive Energy Bills
Bmark Energy provides companies with everything they need to reduce their energy spend, allowing them to hire more employees, upgrade equipment, build more buildings, invest in infrastructure, purchase more inventory, and dozens of other business enhancements. "Be on the Mark for Your Energy"
Robert Kramb, founder and president of Bmark Energy, has 30+ years of utility experience (12 years previous employment with Sempra Energy and 20+ years of energy deregulated supply purchasing experience with Bmark Energy). Robert also holds a Bachelor of Business degree from National University, and is Certified as an Energy Procurement Professional (CEP) by the Association of Energy Engineers.
Bmark Energy will audit your energy bills for free and show you where you can save money.
With Bmark Energy's assistance, we scored #1 on the Direct Access lottery and saved over $600,000 our first year.
Manuel R. Manufacturing
We're a major food manufacturer in California, and depend upon Bmark Energy's expert advice to reduce our energy spend.
J Maldonado
Bmark Energy discovered & recovered a supplier overcharge of $40,000 plus.
Thank you Bmark
John C
Let Us Help You Save Money!
Understand what options are available in the energy markets, allowing your company to save money. Request A Free Consultation