Our wholesale-retail supplier pools and market intelligence, gained from 30+ years experience, provide companies with better pricing options and lower energy supply costs.
In North America there are about: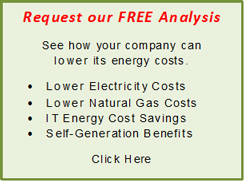 5500+ electric & natural gas utilities & co-ops
5000+ power generators
2500+ oil & natural gas producers
Where does that leave your company?
Bmark Energy Provides:
The largest energy footprint in North America.
The best array of energy supply options.
The most competitive energy supply quotes.
Extended terms of 1-10 years.
US Service Availability